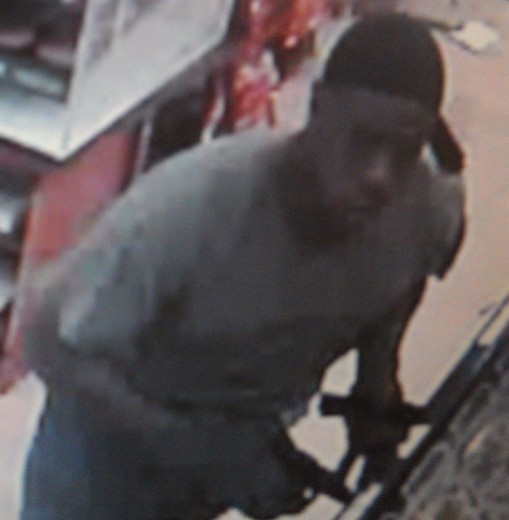 From the RPD:
Richmond Police investigators need the public's help to find and identify the man who robbed a market yesterday. Surveillance still images are below and attached.

At approximately 10:50 p.m., a male robbed the Broadway Market Place located at 312 East Broad St.
The suspect is described as a black male, five feet nine inches to six feet tall, weighing 170-180 pounds. The suspect wore an olive green tee shirt and black shorts. He brandished a black handgun during the robbery

See photos after the break.

Anyone who has any information about this incident or this suspect is asked to call Detective Karen Brown at 646-2925 or call Crime Stoppers at 780-1000. Citizens may also text Crime Stoppers at 274637, using the key word "ITip" followed by your tip. Both Crime Stoppers methods are anonymous.