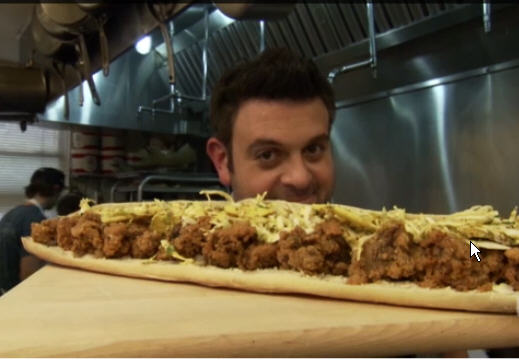 These things are delicious. 
From RVANews:
Here is a clip from last night's (Travel Channel) episode of Adam Richman's Best Sandwich in America, which featured Black Sheep's two-foot fried chicken liver sandwich, the CSS Virginia.

The Black Sheep sandwich trumped others from Baltimore and D.C. to win the Mid Atlantic region competition. Black Sheep will go on to compete with winning sandwiches from other regions of the country.
You can find The Black Sheep buried in Carver at Goshen and Marshall. Everything on the menu is great. If you go, bring some help. You'll need it.