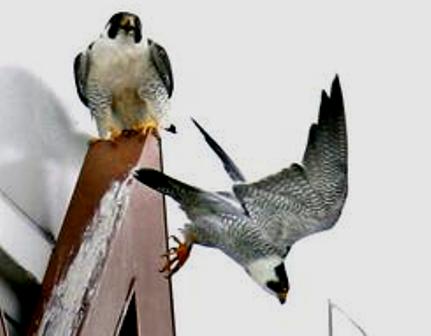 via the Times Dispatch:
Three rare falcons took their first flights (yesterday) from a downtown Richmond high-rise as earth-bound viewers cheered them on.

The flights marked the fourth annual Richmond Falcon Fledgewatch, an effort to ensure that young peregrine falcons take to the air successfully.

There are only about 25 peregrine nests in Virginia, and scientists are trying to help the falcons build their numbers.

For the past 20 days, the Richmond chicks were being raised in a pen attached to their nest on a 21st-story walkway at Riverfront Plaza, 901 E. Byrd St.