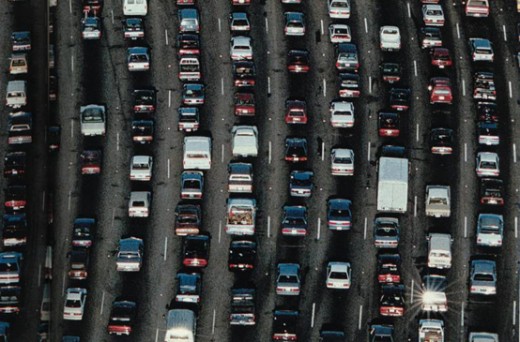 The mother of all traffic jams is coming to Richmond on Saturday when the RPD closes Broad Street from Belvidere to Lombardy for the presidential visit. I haven't heard how they are going to handle parking yet. I'll post any updates I receive. On the slim chance I go I'll take plenty of pictures. Send in your own if you get some.
Here's the notice from the RPD.
May 3, 2012
Many parking and traffic restrictions will go into place starting tomorrow near VCU in preparation for the president's visit at the Siegel Center on Saturday afternoon.

From 7 a.m. to 7 p.m. on Saturday, police will close down West Broad Street between Lombardy and Belvidere streets.

There will be additional intermittent street closures in the areas around the Siegel Center all afternoon Saturday. Citizens who live or work nearby or plan to attend the event should plan plenty of time to get around.

Citizens should expect very high levels of pedestrian traffic in those neighborhoods as well as vehicle congestion. Citizens not attending the event should avoid the area. The Richmond Police Department thanks the public for its understanding and cooperation.