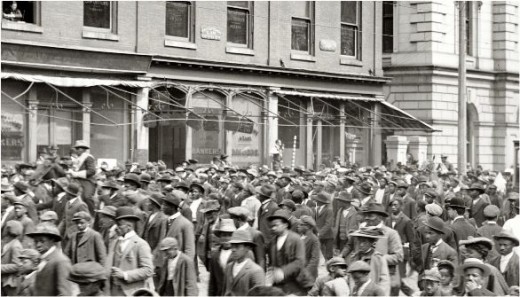 Once a major public event for the City's Black community, Emancipation Day, marking the fall of Richmond to Union Troops, will be celebrated this Saturday, April 14th, with events throughout the city, including Jackson Ward and Court End. 
An original copy of the 13th amendment, which ended slavery, will make its first visit to Richmond at the Virginia Historical Society from 10 a.m. to 5 p.m. Saturday.

The new Richmond Adventure Race through downtown Richmond will have teams of two to six people competing to win a $1,700 prize. Registration costs $35.

Dozens of free events at five locations will be connected by a free shuttle from 9 a.m. to 5 p.m. Saturday.

Dance and musical performances, historical interpretation and a guided tour of the Richmond Slave Trail are among the options spread among Historic Tredegar, Lumpkin's Jail, Maggie Walker National Historic Site, the Boulevard and Court End.

The slave trail tour will begin at 9:30 a.m. at Ancarrow's Landing. Participants will park at Main Street Station and take a shuttle to the site. Other walking tours include Historic Jackson Ward at 2:30 p.m. and Belle Isle at 4 p.m. A 4-hour Civil War Sampler bus tour beginning at the Valentine Richmond History Center at 1 p.m. will visit other city sites as well as two battlefields, at a cost of $25.