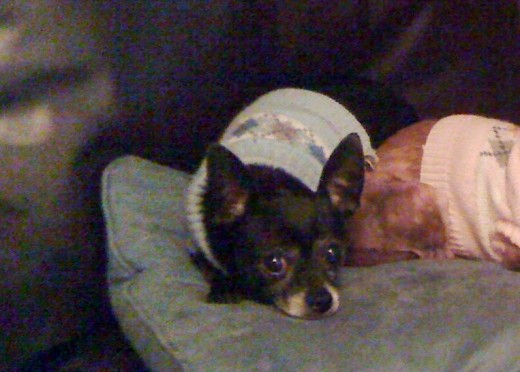 From Tiffany and Owen at the Magpie:
PLEASE HELP! our male chihuahua (Pickle) went missing last night from the marshall and monroe area of jackson ward. he is black with white on his chest and feet. he is very small and probably very scared. his name is Pickle. he is not wearing a collar.

Call 804-405-1570. THERE IS A REWARD!