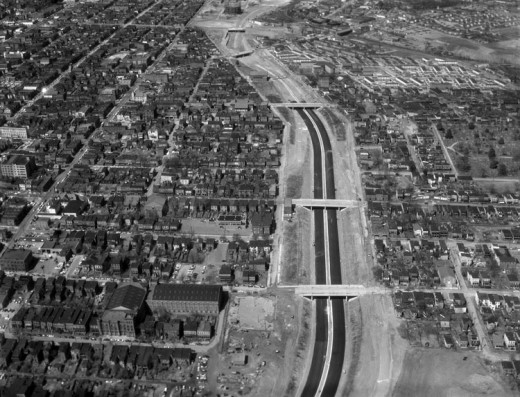 From the Anne B. Rice Collection available on Flickr.
Dramatic picture of I95 under construction as it slices through Jackson Ward.  I'd love to see a before shot from this same perspective.  Like a lot of people these days I have no idea what Jackson Ward looked like then. I don't know the building on the lower left corner.  Is it an old hospital building or a school?  Just above it and to the right is the old Navy Hill School and the rest of Navy Hill, all of which is demolished to and covered over with the economically successful, but culturally sterile Biotech Business Park.
Here's a shot of the same area from Bing.